Fine Artist and Illustrator
Susan Poole is an award winning international artist and archaeologist. She has an MA in Fine Art and a PhD in Archaeology from University College London, with work published on art from the prehistoric Aegean.
Susan has shown her drawings, etchings and watercolours in many national and international exhibitions and galleries including the Royal Academy Summer Exhibition, the Mall Galleries, the Bankside Gallery, and the Westminster Gallery, London. She has won awards for her human portraits and her animal drawings and etchings.
Her latest book, Drawn to Animals, an artist's encounters contains more than 100 of her drawings, watercolours, etchings and sketchbook studies, (over 60 in colour) made from first hand encounters with animals from many continents, together with some fascinating facts about each animal and where it was seen. It is available online from Waterstones, Foyles, or Amazon. Or direct from susan@oldsbrim.co.uk at £12.50.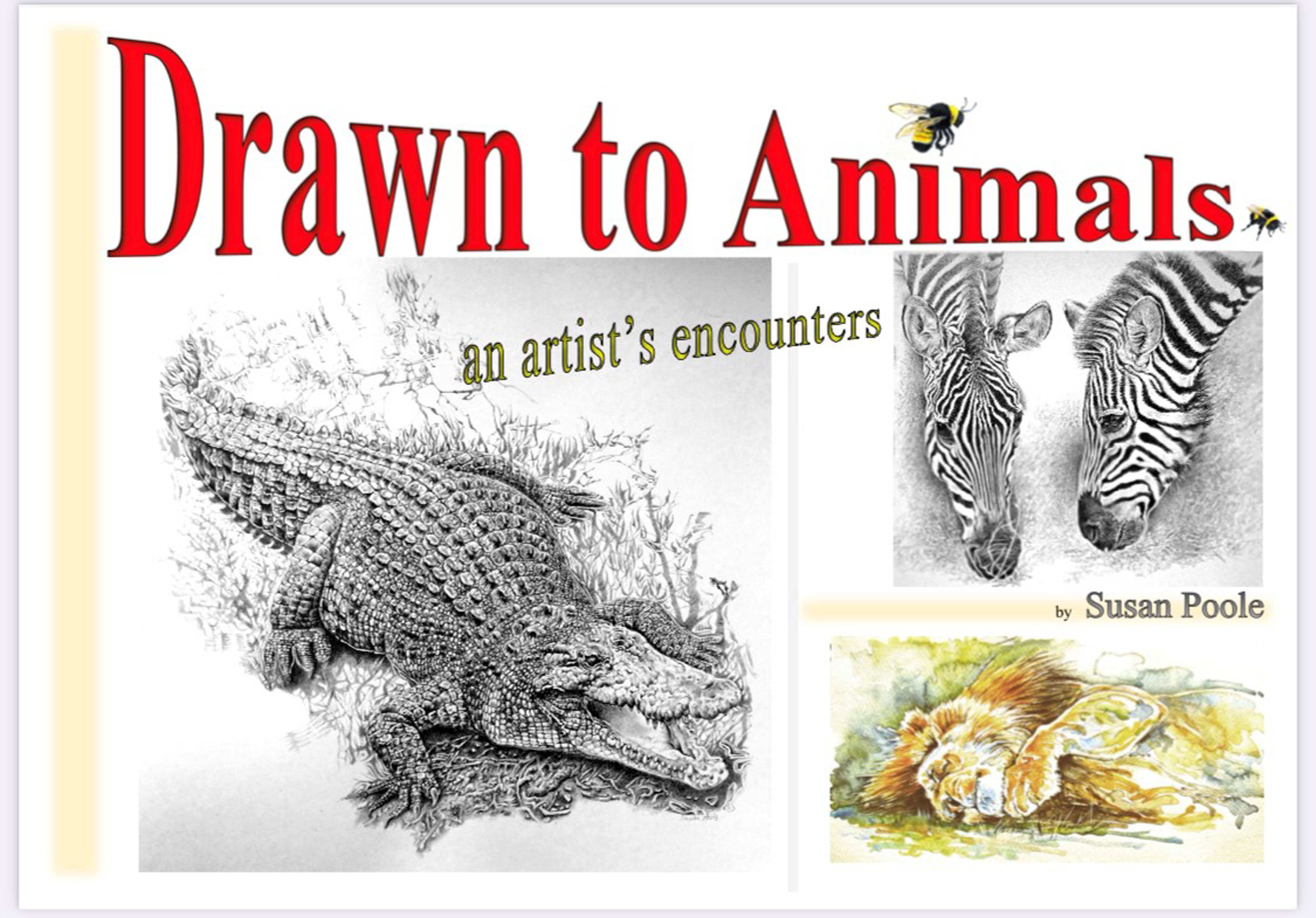 Why not visit her Blog at:
www.drawn-to-animals.co.uk where she talks about animals and art, and how she produced some of her work.

Her work is held in collections both in the UK and abroad. She is a regular contributor to the Leisure Painter magazine. Born in London she now lives and works in Devon.
Society memberships:
Vice President, Society of Graphic Fine Art.
Member, Association of Animal Artists.
Signature member, UK Coloured Pencil Society.
Member, Associations of Art Historians.
Member, the Fine Art Trade Guild.


The Upcoming Exhibitions:
Susan will be exhibiting with the Royal Society of Miniature Painters, Sculptors and Gravers at the Bankside Gallery, London from 28th June until 8th July 2023.